Linda Wiecek
Mrs. Wiecek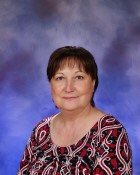 I have had many memorable years teaching Kindergarten.  It is a thrill to wake up each day and come to P.E.S.  I have the pleasure of working with such a wonderful community.  Every day I learn from administrators, teachers, students and parents.  I call my students "My Kids" because in our year together they aren't just "Kids" on my class list, they become a part of my heart.  "My Kids" are the reason I laugh, smile and want to get up every morning.   
In my years of teaching one quote really stands out for me by Paulo Coelho:
"A child can teach an adult three things:
To be happy for no reason.
To always be curious.
To fight tirelessly for something."